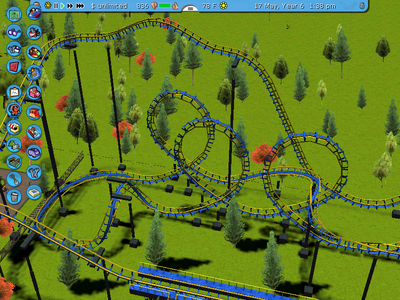 RB: Expedition Flight
Statistics

height

94 ft.

inversions

4

speed

53 MPH

length

1,994

duration

1:03

manufacturer

Vekoma

designer

Kata89
RB: Expedition Flight
is a Corkscrew coaster located at
Wonder Mountain
. The ride has a total of 4 inversions, and two drops.
The design is like most corkscrw coasters. Blue- and yellow.
Three loops, and one corkscrew, and a pre-drop.
Ad blocker interference detected!
Wikia is a free-to-use site that makes money from advertising. We have a modified experience for viewers using ad blockers

Wikia is not accessible if you've made further modifications. Remove the custom ad blocker rule(s) and the page will load as expected.